Jenna II at Main Square appeals directly to a new generation of homeowners ready to invest in themselves. It is the perfect opportunity for young professionals, couples and families to be part of an urban community that reflects their personality and makes them feel at home.
Live in a home where a variety of wellness, entertainment and leisure options are just a step away. Located at the heart of the development, Jenna II at Main Square has a convenient shopping podium ...
Read More in the building, a gorgeous swimming pool in the courtyard and all the amenities one would expect from a world-class residential address.
Read Less
Payment Plan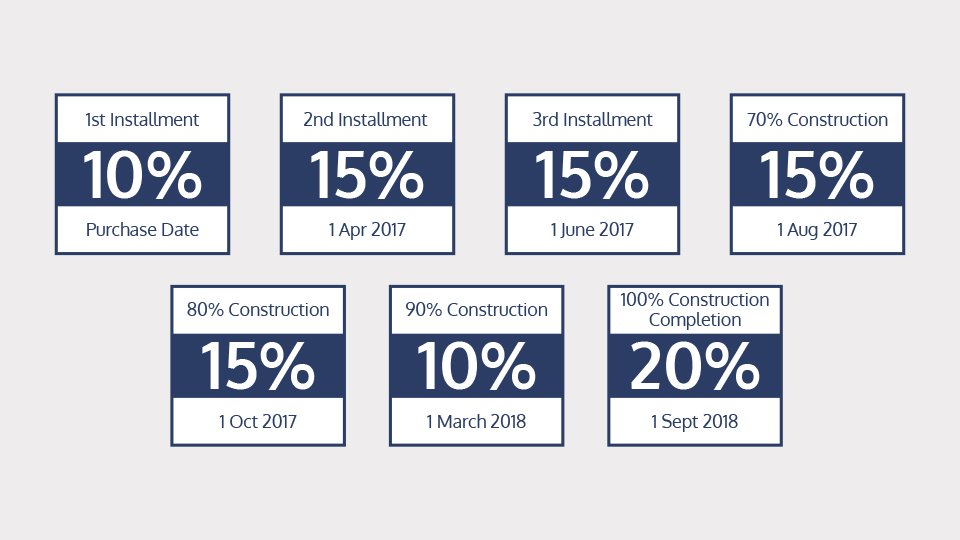 Project Pictures
Floor Plans
Location Map